The number one thing I probably like most about Dumaguete is location, location, location!  This really is a central location enabling travel to other nearby islands either by ferry, plane or bus.  Dumaguete has some of the best islands just nearby.  For example, Siquijor, Bohol, Cebu, Apo Island and Mindanao.  I often hop over to South Cebu just for a morning or afternoon and I am home by dinner, that's how close South Cebu is.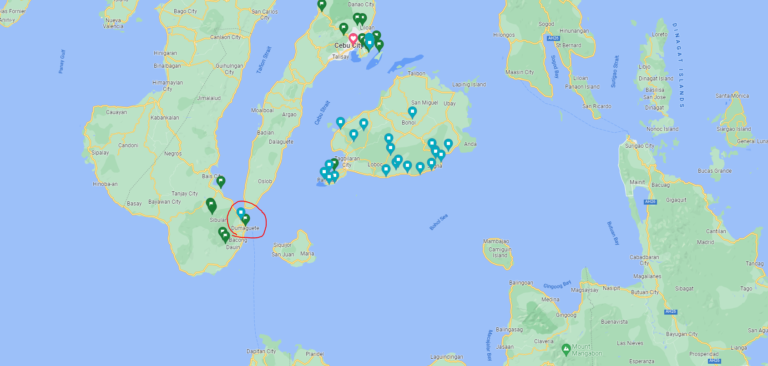 The 2nd thing I love about Dumaguete are the amount of nature spots just nearby.  Valencia is home to some amazing waterfalls, cooler weather, hot springs, fresh air and it's a very cozy little city making it a very popular destination for foreigners and Filipinos alike.  Dauin and Bacong are just next to Dumaguete and are on the ocean so if you want to live near the beach then these are the places you want to be.  That being said, the beaches are nothing to write home about but they do have a few nice marine reserves with good diving and snorkeling.  Within the island of Negros there are tons of beautiful destinations to explore.  Some of my favorite spots on Negros island are Sipalay, San Carlos, Bayawan and Valencia.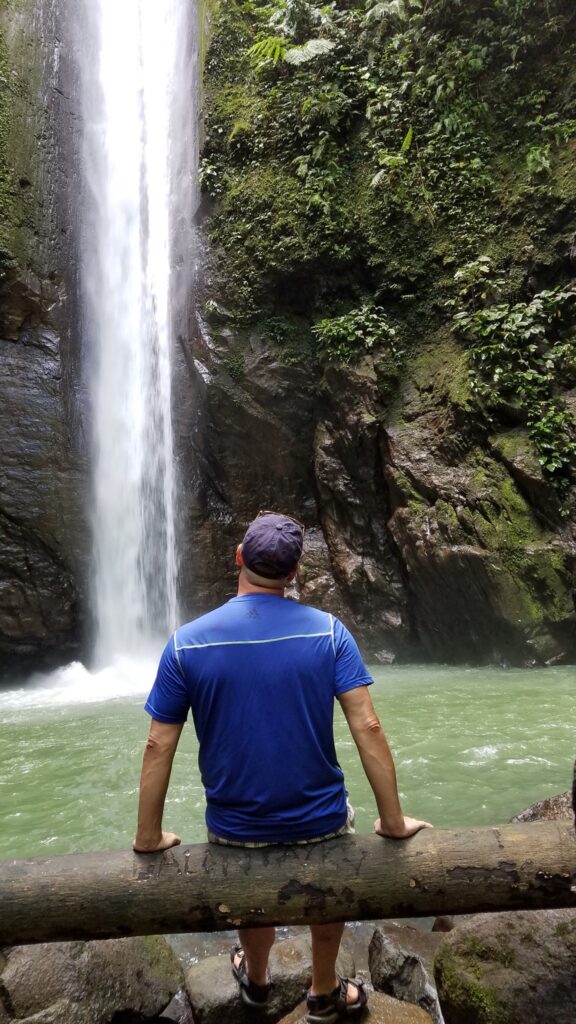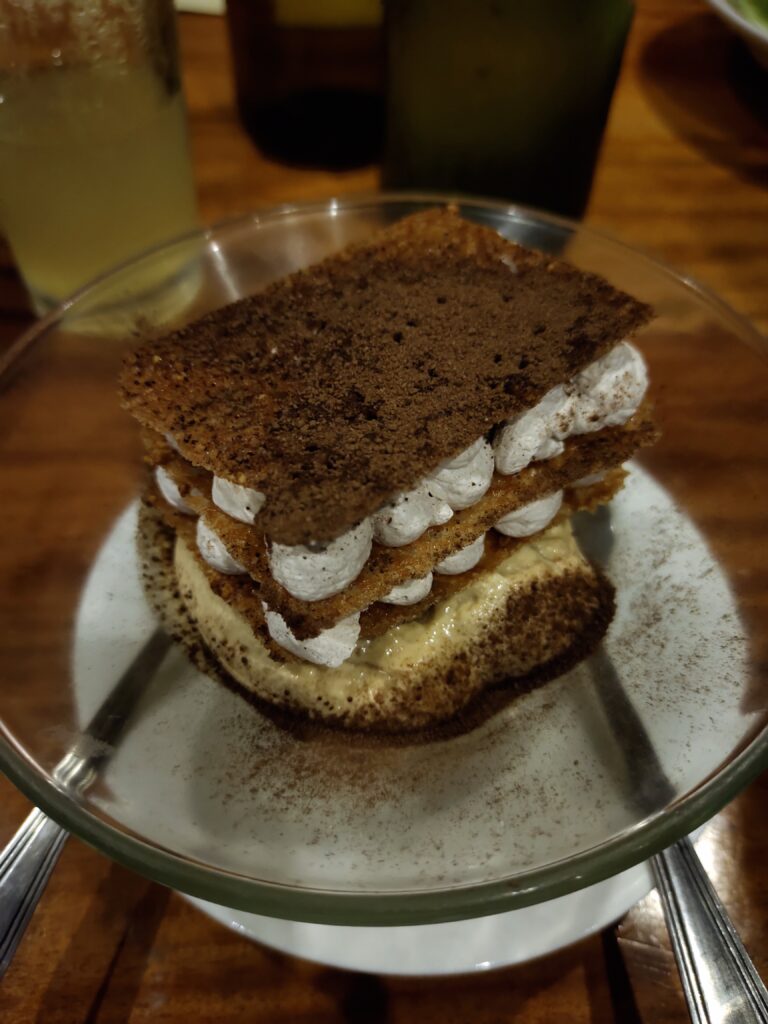 With Dumaguete being such a popular destination for tourists, that means lots of accommodations and food options.  Whether you are just coming in for a vacation or long term there are lots of choices for you from inexpensive apartments to homes with beautiful beach or mountain views.  Food can be quite good in Dumaguete.  Some of my favorite places are Sans Rival, Adamo, Arbours,  The Hideout and Chico's.  These are just a few of the many options here and many resto bars will have live music and even cater for Thanksgiving to make sure you aren't missing home too much! 
Dumaguete is typically very safe from typhoons and earthquakes and these occurrences are rare at best. If you want cooler weather, you can simply drive up into Valencia just minutes away to have nice cooler weather. Most residents in Valencia hardly need their A/C on due to the cooler temperatures all throughout the year. If you want sunshine and water then you can live in one of the nearby cities of Bacong, Zamboanguita, or Dauin.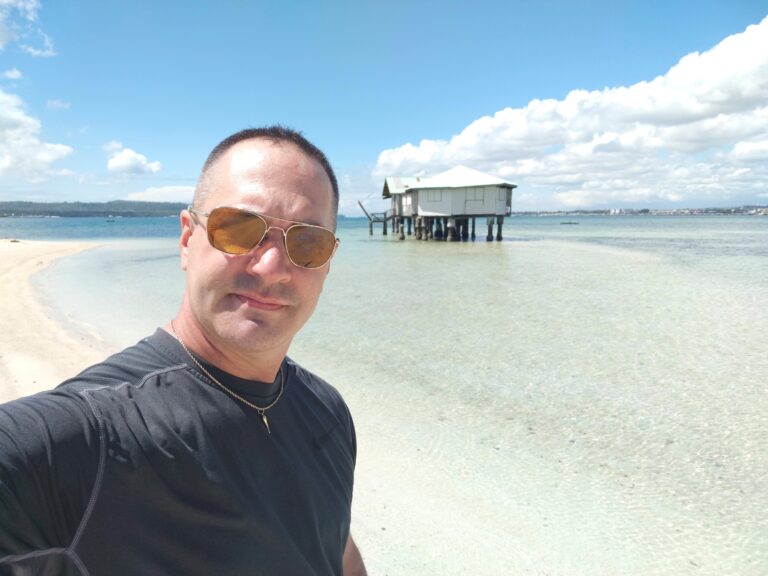 No place is perfect and Dumaguete is no different.  Now these are my own opinions and everyone should make their own decision on whether these are negatives or not.  The first thing I am not a fan of are the narrow roads and traffic within Dumaguete and sometimes spilling out into the cities of Sibulan and Bacong.  Also the roads are so covered with dirt from the rains, that every time I return from a ride on my motorbike I need to shower since I am covered in dirt and dust.   The second thing is just way too many foreigners and for me it really waters down the Philippines experience.  I don't think you get a true feel of how the Philippines really is and the true culture till you travel out of Dumaguete a way.  For example, the cities of Mabinay or Bayawan in Negros Oriental have a great local feel.  Now I don't want to put all the expats in this category but I do feel it is worth mentioning.  I have seen more alcoholism and scamming by foreigners here than almost any other city other than maybe Cebu or Manila but Dumaguete being much smaller it's much more concentrated.  I have mentioned this before but I like having my own actions make an impression on Filipinos and not the actions of others.   The last negative thing are the frequent power outages.  I have lived in many cities throughout the Philippines and I have yet to come across one that has had this many power outages.  If you rely on the internet or the power to perform your work than this can be a real problem for many.   The last thing I will mention is dating.  Now if you are a single guy this is not the best place for guys.  The reasons are that the women have so many choices of foreigners here that they can actually be a bit choosy and even a little stuck up.  I also think they are so used to foreigners that they simply barely pay foreigners any attention.   If you look on dating sites you won't see many Filipina in Dumaguete.  Cebu and Davao in my opinion are still the best for a single guy.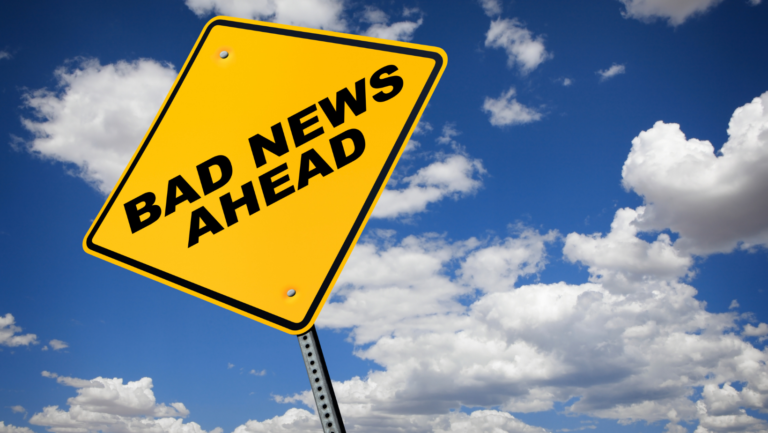 So, after reading that last paragraph you probably think I hate this place or do not recommend it at all.  Well, this can be a great place to live.  Living outside of Dumaguete and only coming in for dining in, shopping and other necessities can be a way around it.  Also, there are plenty of areas where there are not a lot of other foreigners around giving it a truly Philippines feel and experience.  Many foreigners have bought generators to solve the brown out issues and this has solved the power outage problems.  As far as dating, many guys will just find a nice girl in a nearby city or on another island and simply bring here to Dumaguete.  In fact if you ask most guys in relationships here in Dumaguete they will tell you their girl is not from Dumaguete.  The things I have mentioned in the previous paragraph are not issues for many people and they are quite happy and so you really should make your own opinion but this article will at least give you a heads up.  

Check Out My Other Blogs!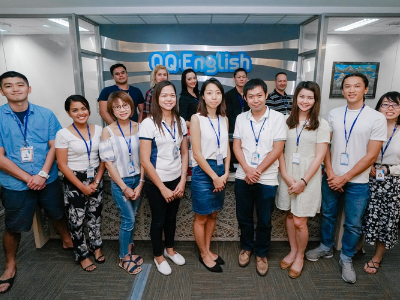 Sitting in my cubicle working 50 plus hours a week I started to become stressed and burned out over the same weekly routine…
Read More.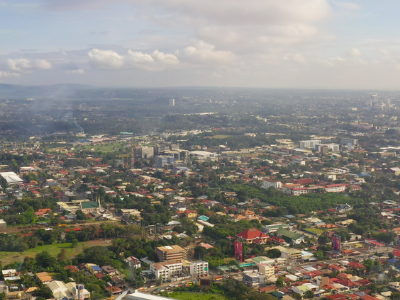 Top Reasons Why You Should Be Living in Davao​
Looking for a new place to live in the Philippines? Check out this article on why you should be living in Davao, where you can find my top reasons why this city… Read More.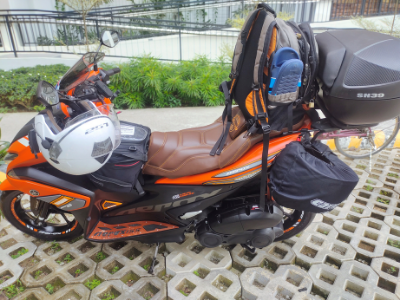 Preparing to Come to the Philippines
The single most freeing moment in my life was letting go of my possessions which was no easy task when you have worked so hard to acquire these items…
Read More…