Sitting in my cubicle working 50 plus hours a week I started to become stressed and burned out over the same weekly routine. The added stress of just going through a divorce led my mind to wander throughout the day. I would often think of travel and living in a warm tropical paradise. At this point in my life, I had never been to Asia, only Europe and Central America.
        I started to devise an action plan to get to a tropical paradise. I had already decided that I wanted out of the rat race and onto a life with no stress and no more winters. The problem was that I had debt, not much in the way of liquid savings and my current job was not going to get me there anytime soon. I decided to deliver pizza after my shifts as a claims adjuster 3 or 4 nights a week and started paying off debt quickly. Although I was paying off debt quickly, I was not yet able to fund a trip or start an emergency savings other than my 401k which I could not touch. So, I decided to try my hand with online teaching to Chinese kids. I ended up turning this into my way to sustain myself in the Philippines.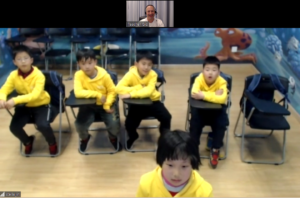 I finally had saved up enough money and paid off my debt to make my first trip to the Philippines which was in September of 2015. I decided to take (about 4 weeks) and travel to Davao. I explored Davao city, Mati, Cateel and Samal island. I instantly fell in love with the natural beauty, the friendliness of the people and the fact that I could communicate in English was a bonus. When I got home, I planned for one more trip to SE Asia. Thailand was next up for me in February 2016 where I spent another 4 weeks.
Back in my cubicle in the US and with the money saved up and debt paid off, it was time to prepare for the move to Asia. I had the income and the job teaching ESL online so I was ready to move. I decided to make things easy and become a minimalist. I sold all I could sell and gave the rest away to charities. Some keepsakes like photo albums and various other memorabilia I stored at my mom's place. As I was finalizing my preparation for my move a friend told me he saw a teaching job posted in Cebu, Philippines.
Working In the Philippines
I contacted the job in Cebu and 3 skype interviews later I was hired. I decided to wait till December, 2016 to start my new job as I would be able to get my last Christmas bonus with my current job. The first week of December I donned my winter jacket and hat for the last time as I was driven to the Minneapolis airport and abandoning my winter coat in my friend's car I was on my way to Cebu.
Going on 6 years now in the Philippines with a brief 6-month stint in-between working in Vietnam, I have never looked back or regretted anything. I still am traveling The Philippines searching for the ideal location for me to settle into less of a nomadic lifestyle, as of now a few cities have made the list but that is another blog.