Most guys are coming to the Philippines for retirement, so this blog is tailored for them.  However, this blog can also give great choices for everyone when seeking out a place to live or even just visit.  I chose these places based on infrastructure, health care, safety, locations and things to do.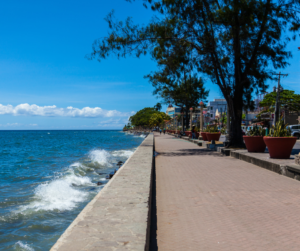 My 1st Choice – Dumaguete!
Probably not a big surprise if any of you watch my vlogs but since I have moved back to Dumaguete I have grown to appreciate it more and although it still has some cons, the pros outweigh those.   Let's start off with infrastructure.  The roads for the most part are pretty well maintained, there are a variety of shops, restaurants and a very well built up boulevard on the water that is a must see in the evenings as it is so alive with activity.  Health care is particularly good here since there is a medical school here and several big hospitals including Ace Hospital and Silliman University Medical Center.   Safety has never been an issue for most people living in Dumaguete.  It is safe to walk all over Dumaguete at most hours of the day and night.   Location is so central here and having an airport, ferries, and buses traveling all over makes it  super convenient.  Bohol, Mindanao, Cebu, Siquijor and Apo island are  nearby and easy to travel to within hours.  If you like nature, dining out, dancing, live music, water falls and nearby beach destinations then Dumaguete should be high on your list.  Now no city is without negatives and Dumaguete is no different.  One of the cons about living in Dumaguete is traffic.  There is an over abundance of motorbikes, tricycles, cars, big trucks and buses driving around on 2 lane roads that are often blocked by tricycles and cars pulling over making them into single lane roads which creates a major headache.  Like anything you learn to deal with it and learn what roads to take and what times are less busy.  Another thing is the large number of foreigners and tourists here.  Is this necessarily a bad thing?  No, not really because you can live out of the city a bit to avoid them and it does bring businesses that cater to foreigners which can be a very good thing.  My problem with a large expat community is it does seem to water down the feel of Filipino friendliness because they are so used to us and many have had a bad experience along the way giving the rest of us a bad name.  The last thing I don't like are the power outages and internet outages.  I have to say Dumaguete might be the worst location as far as this goes.  You can find a place with solar or a backup generator though.  When staying in Dumaguete I recommend Amazi Homestay or Hotel Essencia.  Book HERE  Don't forget your travel medical insurance that you can get a quote for below.

My 2nd Choice – Dipolog
Dipolog is not a big city but it does have a lot to offer.  I especially love the boulevard on the water which is 2.6km long.  It is not as built up as Dumaguete but it does have a few restaurants, coffee shops and food vendors at night.  If you want to get your exercise or people watch then Dipolog boulevard is awesome.  Infrastructure is good here but because of the lack of expats the demand for quality housing and restaurants is low.  That being said you can still find some great places to rent and there are a variety of great restaurants as well.  Electricity and the internet seem much more stable than other places.  Traffic is almost non-existent and the roads are very nice.  Safety is about the only concern as there has been terrorist activity in the past but since then there are military checkpoints all throughout Mindanao and a heavy police force in the city so safety is not really an issue anymore.  There are three medical centers with the best being Dipolog Medical Center.   There is a lot of nature just nearby including Linabo Peak which is a staggering 3003 steps hike to the top.  The one thing I really liked was the friendliness and cleanliness of Dipolog. When staying in Dipolog I recommend The Gwandalan House.  Book HERE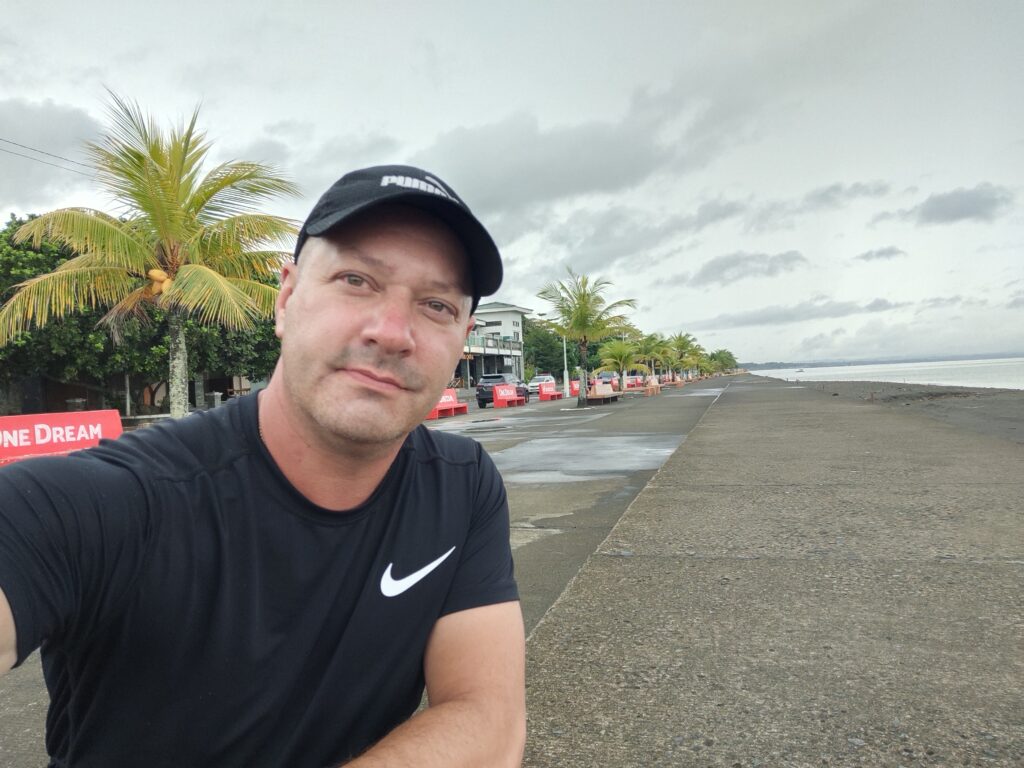 My 3rd Choice – Davao
Davao is one of my favorite cities in the Philippines for a variety of reasons.  Some of  the reasons are safety, cleanliness and all the beautiful nature around.   There is an abundance of apartments and condos throughout the city from low prices to high end condos overlooking pools, mountains and more.  There are big malls scattered throughout Davao and a variety of great restaurants serving delicious food.  I love how there is so much nearby nature and Samal island nearby that has amazing snorkeling and beauty.  Davao is one of the only places in the Philippines where I saw a police officer hiding behind a tree with a radar gun clocking drivers' speeds. Laws are enforced here and you can tell when you drive here as traffic for the most part moves along with proper roads and even traffic lights.  Davao has about ten hospitals and many people from around the world actually come here and study to be nurses or doctors at Davao Medical School.  I have lived in Davao 2 times throughout my stay in the Philippines and neither time did I ever have any problems with power outages or internet outages.  I suppose the only negative I have about Davao is the sheer size of it, meaning that without transportation it can be pricey using taxis to get around the city.   If you have transportation, Davao is wonderful to explore.  If you are coming out to Davao I recommend staying at The Pinnacle Hotel.  Book HERE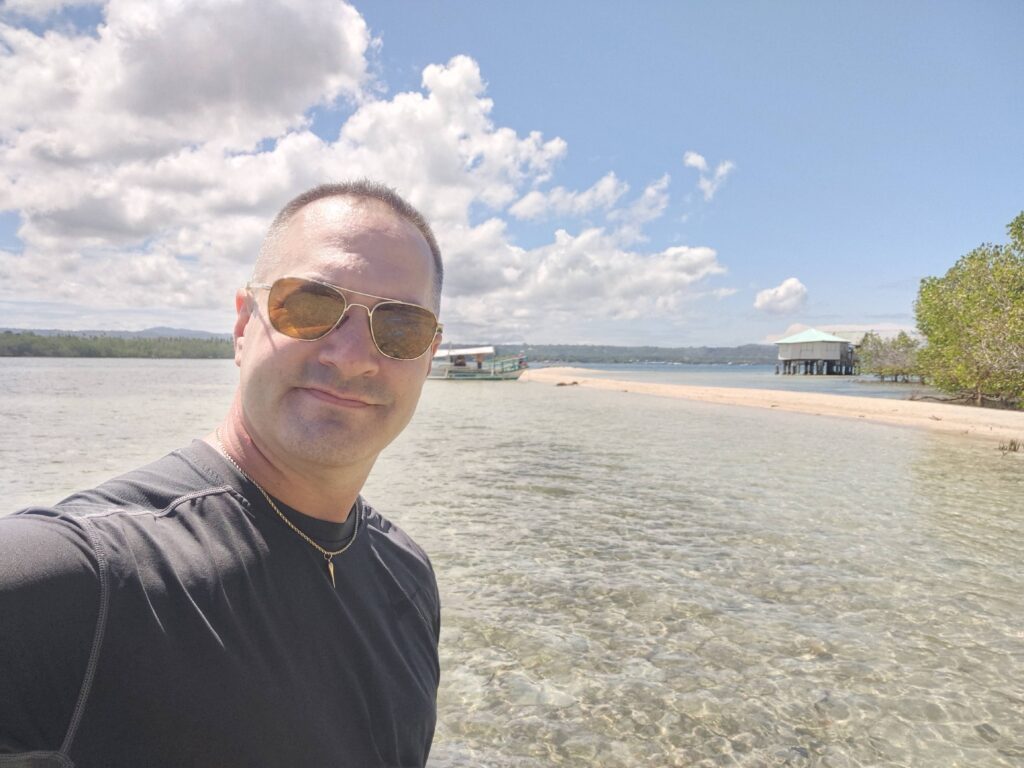 Final Thoughts and advice!
With a recent trip to Iloilo just recently, I would say  Iloilo is high up on the list with many of the same reasons as my top 3 cities so it may be worth checking out, these are my top 3 cities based on cities I have experienced and visited first hand.  I rated these cities by safety, infrastructure, hospitals, things to do and central locations. I always tell people to come out here and search around, don't just move to a city because a vlogger says he likes it.  Form your own opinions and explore.  This is a fantastic country to explore and make new friends and have new adventures so come out here and explore.  
Join an awesome FREE dating site to find your Filipina today!  Click below!