When people think of retirement destinations in the Philippines, most do not think about Bacolod City. In this blog I will discuss why Bacolod could be the ideal place to retire in the Philippines.
Bacolod's Central Location!
Well, my recent trip to Iloilo turned into a trip of discovery and new found love for the city of Bacolod which I had never been to before. I had hyped up my trip to Iloilo and was all excited for it along with Maya but we ended up loving Bacolod even more so! Now that is not to say we didn't like Iloilo, we did but that is for another blog. Bacolod is located in Negros Occidental giving it easy access to numerous places. Iloilo, Negros Oriental, Boracay and numerous smaller lesser known islands. Ferries, buses and a good size airport make travel easy from here.
Where to Stay?
I tried three different hotels in Iloilo before finding the one I liked the most. The one we stayed at that we really enjoyed was Avenue Suites which was in a central location with lots of restaurants, banks and shops around. The best part was it was connected to an amazing coffee shop with great coffee and a decent breakfast. Click here fore reservations: https://bit.ly/3RCAG1I There are homes, apartments and condos all over the city so finding a place to live that will suit your needs shouldn't be difficult. A new area by Mega World is being built and should be filled with nice shops, restaurants, coffee shops and condos, so that will be an ideal place to live once it is finished.
Things To Do in Bacolod
The city is loaded with things to do and see.  There is also a thriving night scene around the Government Building which is loaded with street food vendors, restaurants, bars, and karaoke.  Usually on the weekend is when it is hopping and loaded with people.   Some of the things that we saw and did were The Ruins, The longest bamboo Bridge over the Mangroves, Seven Falls, and a massive SM Mall.  We are coming back to enjoy Maskara Festival which takes place in October every year and look forward to exploring more of Bacolod and the surrounding areas.  If you missed my video, you may view it here. https://www.youtube.com/watch?v=bzTfgCBt2eA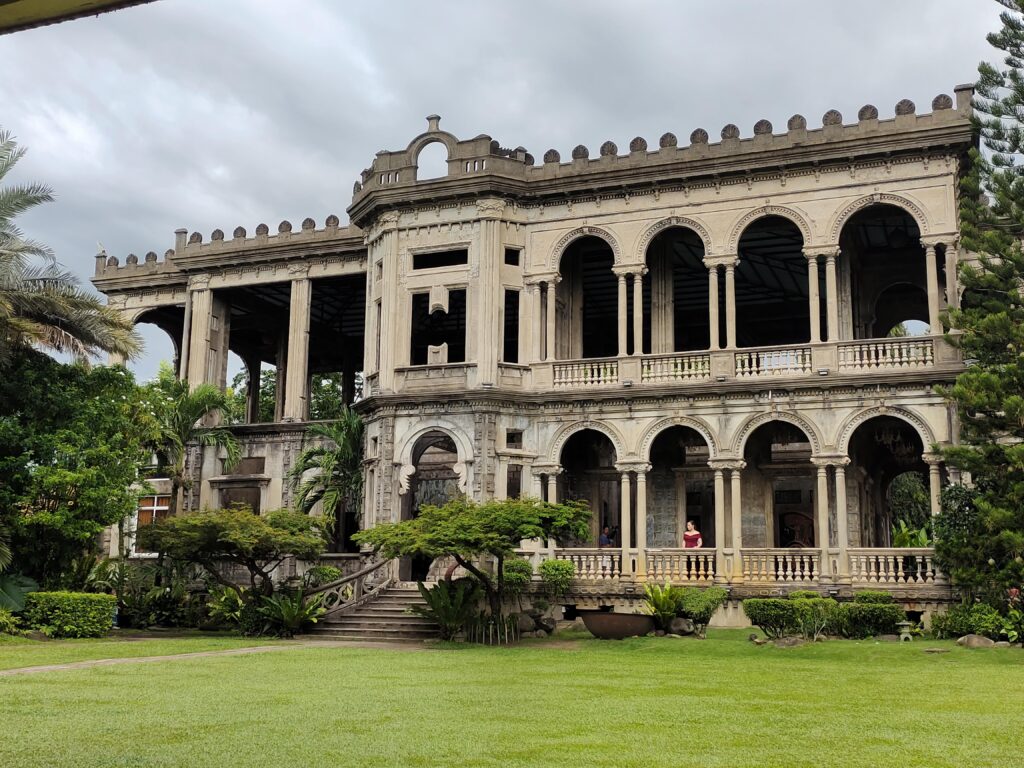 Infrastructure
The water, internet and power all seemed to be good while we were there and talking to others who are living there they stated they had no issues. Some of these things are issues wherever you go in the Philippines but some places are worse than others. There are plenty of hospitals, malls, wide well paved roads which actually have stoplights which is a rare thing in the Philippines. One of my favorite areas is around the Government Building which has street vendors, outdoor activities in front of the Government Building and on the side of it is a well built up area of restaurants, bars, and karaoke for evening entertainment.
Medical
Bacolod has numerous hospitals and clinics. One of the top hospitals with over 300 beds is Riverside Medical Center Hospital. Then you have Bacolod Adventist Medical Center, and Corazon Locsin Montelibano Memorial Regional Hospital. I did see Ambulatory services in Bacolod and so getting medical care should be easy enough.
Final Thoughts
While Bacolod is more of a first impression as of now, I can definitely see potential as a city that many foreigners would love to live in. There is an energy to the city, great food, lots of things to do and one of the best festivals in the Philippines here. Maya and I are looking forward to going back. Now, just because we liked it in Bacolod, others might not like it as much. The only things that I see that people might not like is that there are some areas of BacoIod that are not so clean and a bit slum-like but it is almost impossible to get away from that all together in the Philippines. People need to remember it is still a developing nation and it will take time to develop these areas. I try to say this in every blog or every vlog that I make but I can't stress it enough. Make your own mind up about locations and cities and visit first, don't just move directly there without exploring a bit first. Make an exploratory trip and don't sign any long term leases until you have thoroughly explored.