This is one of those topics that no matter how many times I talk about, people still have questions or are confused by the process. I will try to make this as simple as possible.  I won't go into too many details about other visas other than just staying in the Philippines as a tourist as this is what applies to the majority of foreigners coming here.  The Philippines is one of those unique countries that will allow you to stay up to three years without ever leaving simply as a tourist.   
Arriving in the Philippines – What are the requirements?
This article was updated on the 18th of February, 2023.  Currently The Philippines requires you to register on their website 72 hours before arrival at eTravel, vaccinated or unvaccinated only and an onward ticket to come into the country.  So, when you decide to come out to the Philippines, I recommend booking your flight through Skyscanner for the best deals.   Next make sure you are fully vaccinated from a recognized agency like WHO or CDC.    If you have not been vaccinated then  you must have a negative RT-PCR test 48 hours prior to departure or an antigen test 24 hours before departure.  Travel medical insurance is no longer necessary however, I still do recommend carrying it for protection either way.   You will also need a ticket showing you are leaving the Philippines within 30 days.  I know it sounds strange since the Philippines will allow you to keep extending your tourist visa all the way up to three years without leaving but never the less you do need a ticket showing you are leaving within 30 days.  If you are just coming for a short visit then it really doesn't' matter because you will have a roundtrip ticket anyway.  If you are going to stay longer then just book with Onward Ticket for $14 USD within 24 hours of flying out to the Philippines.  I have been using this for years and never had a problem.  When you go through immigration, scan the barcode generated by eTravel.  I recommend booking a hotel though Agoda for the best prices.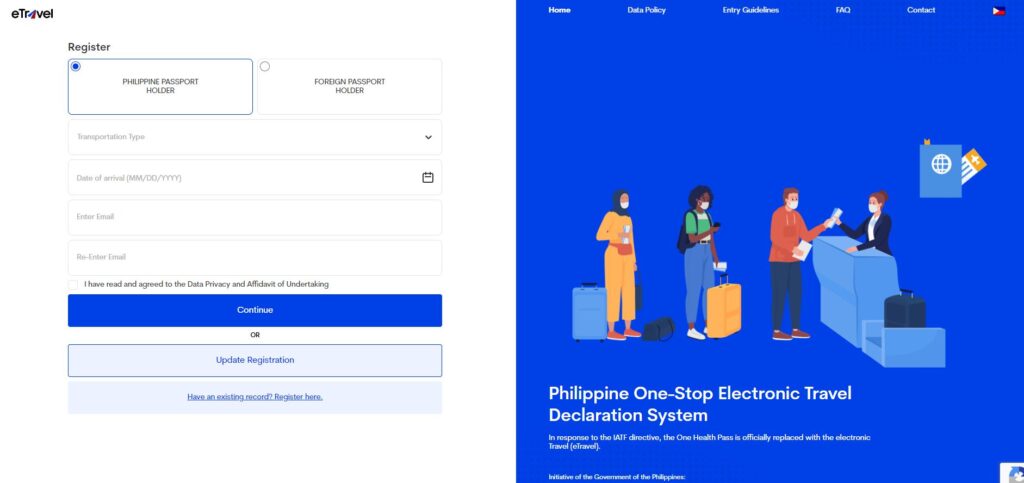 What To Expect When Arriving?
Often people worry about going though immigration and the grilling you will receive but really it is the airline that is more demanding and asks the most questions.   Here we will try to prepare you for what questions and documents you might be asked for.  So typically, it is the airlines who will ask the most questions not immigration.  The airlines ask to see the barcode from eTravel, they ask for your vaccine card, if no  shot, they will ask about the antigen test or the rt-pcr test.  They will ask for your onward ticket and lastly, they will want to make sure you have a passport with at least 6 months of validity left on it.  When you arrive in the Philippines, you will encounter desks before you ever get to the immigration, these are set up to scan your eTravel barcode, and if no vaccine they will check your tests that are required beforehand.  If no issues there then you will proceed to immigration to show your passport.  Here they will ask for your passport and depending on the agent ask a few questions or none at all. They may ask about how long you will stay and for an onward ticket but typically they don't ask because they know the airlines have already screened for this.    
What is the eTravel all about?
There seems to be confusion about eTravel so I will try to explain and show you what it is in this paragraph.   So 72 hours before your flight you will want to jump onto the eTravel website and fill out the information and receive your barcode that the airlines and desks before immigration will need.   It really is just asking for your airline information; travel history and vaccine information and it will no longer require you to upload your vaccine.  Just answer yes or no on having the vaccine and you will receive the barcode, screenshot it on your phone or print it out and you are ready to go
What is the Deal With Visas In The Philippines?
So, the Philippines is literally the easiest country in the world as far as being able to stay long-term as a tourist.  You can stay 36 months without ever having to leave.  I will discuss the ins and outs of this and why you may want to just stay six months at a time as a tourist.  Alight, so when you arrive in the Philippines you automatically get 30 days as a tourist.  To stay longer simply Google the nearest Bureau of Immigration and head down to the office and ask to extend your visa.  Your very first extension you may stay another 29 days and will cost you around 3k pesos.  You don't want to go too early to extend and you don't want to go too late, typically when you have about a week left before your visa expires head down to immigration.  Just a tip:  Be very nice and polite at immigration, they do have the power to deny your visa at any time.  Now, usually you can dress any way you want when you go into immigration but I never like to take a chance and I usually wear closed shoes, proper shirt and shorts.  Don't come in looking like a bum.  The next extension you can do is 59 days or 6 months depending on the office and if they offer 6 months.  It is at this time you will need an ACR card or Alien Certificate of Registration.  so, this extension can run you about 7k pesos.  The ACR card is good for 1 year.  So, you will just repeat this process all the way to the 3-year mark where at which time you are required to fly out of the Philippines for at least 24 hours and then you may come back and start the whole process over again.  You will need something called an ECC or exit clearance before you are able to leave the country.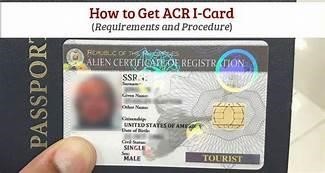 Exit Clearance or ECC – Why You May Want To Leave Every 6 Months.
If you stay longer than six months in the Philippines you will need an ECC before you are allowed to leave.  Now if you go directly though immigration you can pay around 500 pesos for the ECC or if you use a service it will cost around 4k pesos.  You will need to be fingerprinted and also photos.  Now I don't know if this is standard or not but they asked for my parents, kids, spouse (if I had one) full names and date of births.  You must already have your plane ticket showing you are leaving the country.  Going though immigration you can have your ECC back in about 1 day or if using a service about 2 weeks.  At the airport if you have stayed in the Philippines for at least a year then you will pay an Exit tax.  My exit tax was 1720 pesos. Immigration asked for my ECC and I was on my way.  Now the reason why I don't like the ECC is that I find it a bit invasive and I don't like having to wait to leave.  If ever there was an emergency or anything I like to book my flight and just go.  In the future my girlfriend and I will just take a short trip out every 5.5 months and enjoy the world.  However, if you are on a long-term visa like a marriage or retirement visa then an ECC is not required.  Now for some people this is not a big deal and rather just stay the full three years and that is fine but for me I prefer to use this as an opportunity for travel.  One last thing is if you are more than six months and less than a year, you may do your ECC at the Manila airport.  Allow yourself an extra hour or two to do this.  It is located on the 3rd floor at Terminal 3.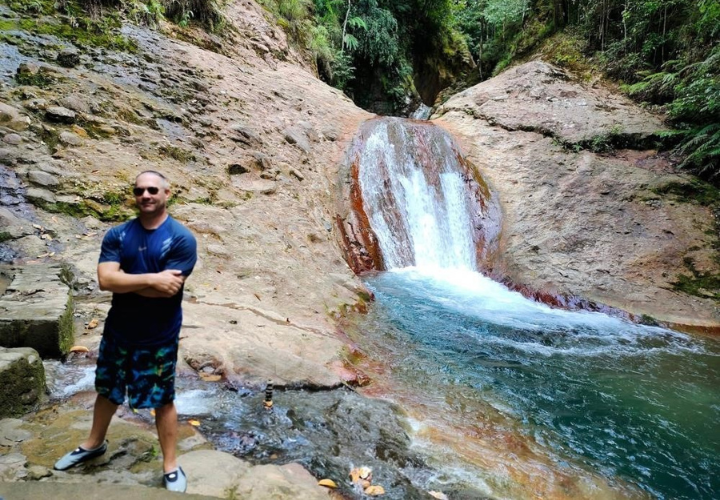 If you need further clarification please just comment down below and I will respond.  For the most part staying three years in the Philippines is quite easy but feel free to ask any questions if confused.