While still in the USA  
When I was still living in the United States about a year before I ever even traveled to the Philippines I thought living overseas in my 40s was only a fantasy.  I never imagined being able to live overseas till I was in my sixties.   I had divorced previously a few years ago and thought I would take my new found freedom and just travel one or two months a year.   My first trip to Asia was The Philippines, in particular Davao.  I spent one month touring and traveling all around the Davao region and absolutely fell in love with the Philippines and the People.   My second trip was to Bangkok, Thailand where I also spent one month traveling around and enjoying the cuisine and temples.  When I got back from these two trips my mind had already checked out of the USA.  I would day dream at home and at work to the point my work was suffering because I was so fixated on living in SE Asia. The only problem was how could I possibly do this and what work could I even possibly do that would support me. 
(Don't forget travel medical insurance when traveling or living overseas get your quote today by clicking the link below).

Finding work online!        
This is where I really had to think of ideas to how I could make this possible.   The first thing I needed to do was pay off my debt, downsize and become a minimalist and finally save up a big savings for future travel and also in case I was able to make the move.   I ended up delivering pizza at night after my regular job as an insurance claims adjuster.   I ended up saving quite a bit and was able to pay off my debt.  My first goal was complete and then one day while scrolling through some expat groups I saw a post advertising teaching English online.  I found out the requirements and quickly became ESL certified.  I had realized I found my ticket out of the corporate grind and on to life in Asia.  I quickly was able to find two teaching online jobs so in addition to my Pizza delivery and insurance claims adjuster job. I was really burning the candle at both ends.  My main job started to suffer and I knew I had to make some changes soon or possibly lose my main job.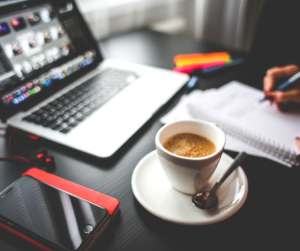 Moving to Cebu City, Philippines    
   I again found myself scrolling though one of the various expat groups I was following which happened to be in Cebu, Philippines when I saw a teaching job training Filipino teachers in American pronunciation and also helping write curriculum for the school.  I became really excited and applied immediately.  I was surprised that a few days later I was contacted and given an interview over Skype and three interviews later I was hired.  A few months later in December of 2016 I was on my way to live in Cebu City, Philippines.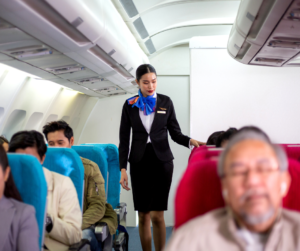 After working for the company for a little over two years I felt myself back in the grind of working too much and had no time for anything else.  My whole point was to come to Asia and experience travel and enjoy new cultures.  So I decided to drop the job but first I needed to replace the income.  I was still working online teaching part-time but that wasn't bringing in enough income to really sustain myself.  I wanted a change of scenery and so I started looking into Vietnam as an option teaching for far less hours.  I finally found a job and in January of 2019 I was on my way to Saigon, Vietnam.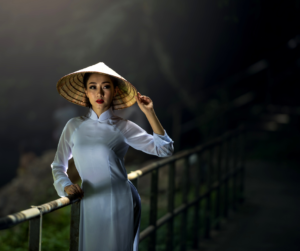 Moving to Vietnam      
When I first arrived in Vietnam I absolutely loved it.  I loved the food, the infrastructure and most of all I loved the lower cost of living.  So for the next six months I worked and enjoyed Vietnam but there was one thing that was a constant struggle and that was the language.  I found the language extremely hard to grasp and even though I tried I just could not get the grasp of the language.  So although I loved Vietnam more than the Philippines in many aspects, I made the decision to move back to the Philippines but this time with the mindset to travel around and simply work online.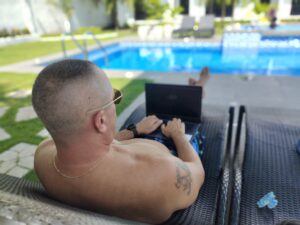 No more bosses & no more offices!     
A few months prior to moving back to the Philippines I started vlogging and while I didn't have many subscribers or any type of real income at this point, I continued to vlog and kept up my efforts to grow my channel.   By the time I ended up back in the Philippines I was making a little bit of money vlogging and with my ESL teaching online I was ready to stop working in an office and simply work from home at this point on.  Flash forward to the present and I have been able to quit teaching online and I simply vlog and I also have expanded to a website where I enjoy blogging as well.  I continue to find new ways to make money but all from online sources and never working for someone.  Once you are your own boss it really is hard to go back to working for someone.  I now have been able to travel all around SE Asia and now with the company of my beautiful fiancé Maya we are exploring one country at a time together.