When I first arrived in the Philippines I was working at a younger age of 45 and still years away from my 401k or SS benefits.  I knew it was a risky venture but an adventure I wanted to do even with risk.  I took several precautions and risks to make this a reality.  In this blog I will tell you about life as a digital nomad in the Philippines and tell you how I did it.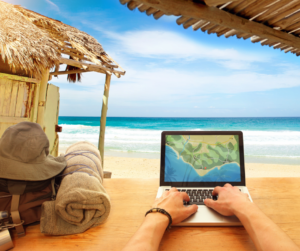 Preparation For The Move!
While I was preparing for my move to the Philippines I did not initially have a plan to be a fulltime digital nomad.  I had landed a job as an English Advisor at an English Language school in Cebu. I remember thinking that the income was enough to support myself and live well but I did not feel comfortable with this being my only source of income.  I began a search for income that I could do in my spare time online.  I discovered online English teaching.  I found a school that worked with my schedule and the pay was decent so I applied and was hired.  I started working this job before I even moved to the Philippines to make sure it was something I enjoyed and would fit well with my schedule.   I ended up working for this one company for over three years.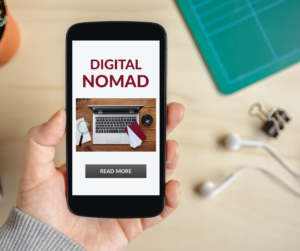 Internet and Noise factors as a digital nomad
When working online in the Philippines I ran into several factors that I was able to solve but one should be aware of them either way.   The first time I went to teach an English class online in my condo "boom" the power went out.  Luckily only 30 minutes went by before the power was restored and I was able to resume.  However, I actually lost one online teaching job because of the frequent missed classes due to power outages and various students complaining about background noises.  That leads me to my next issue in the Philippines which is the noise level.  Now I was living in a condo when I first arrived here in the Philippines and it was in a busy section of Cebu (IT Park).  I would get dogs barking, karaoke, loud neighbors, sirens and other various noises in the evenings when I would teach.  Now I found solutions eventually for this which I will discuss.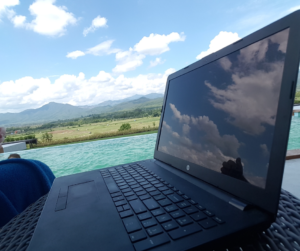 Solutions to Issues Being a Digital Nomad
I finally took the time to find a condo in a quiet section of Cebu which no longer had the noise problems and it had a backup generator.  One thing I did was buy a battery backup source for my router, laptop and one light so I wouldn't be interrupted in case of a blackout.   I also found a backup to an all day black out which was a shared work office, that was just near my condo. It had little offices that you could rent hourly or for the day with a quiet environment ,fast internet and generators.   I started to just pay a monthly fee and teach out of these offices which ran me about $10 a day to rent.  It was the perfect solution to a list of problems I had previously.  
Travel Medical Insurance
Being a digital nomad, you can't afford not to travel without protecting yourself and one of the ways to do that is getting travel medical insurance. SafetyWing is a travel medical insurance that was created by nomads for nomads. You can purchase a policy even if your trip has already started, and pause and resume coverage with flexibility. You're covered in 185 countries and you don't need to let them know about your itinerary in advance. Perfect for people like me who don't know where they'll be next month! Check out their website at

.
The Pros of Being a Digital Nomad
There are many pros to being a digital nomad and here are just some of my top ones. For me it was the ability to live in SE Asia and to be able to travel at will whenever and however I wanted.  I no longer had to work hard all year to get a few weeks off a year  and to where I had to get the bosses permission for time off.   I can travel/vacation and work all at the same time.  As long as I have good internet, relatively quiet and my laptop I can work.  Another thing is you can typically work as many hours as you want or as few and no boss standing over you micromanaging you.  Before the age of digital nomads most people could not afford or find it possible to live overseas unless they were wealthy, on a pension, or at retirement age and eligible for SS benefits.  Fast forward to the present and we all have the ability to travel the world and enjoy lower cost living, new experiences and much more.  Welcome to the world of being a digital nomad.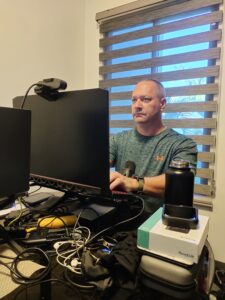 Conclusion 
I would love to hear from you in the comments if you were able to come before retirement age and work as a digital nomad.  What is your work, how long have you been a digital nomad?  Let's share stories, tips and ideas!