Location, Location, Location!
The majority of guys when coming out to the Philippines have already started chatting with a Filipina and so the location that they will visit or move to has already been decided.  In this blog I will tell you my opinion on this and how I think this is a mistake.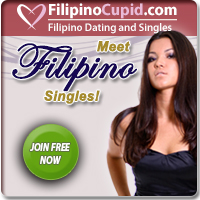 Meeting a Girl Online
Now there is nothing wrong with getting online and chatting some girls ahead of coming out but I recommend a more planned strategy.  I think you should have researched an area that you are interested in visiting and not just travel out here and go where your girl lives.  There are so many beautiful places to see and and things to do here you don't want to be stuck deep in the province with 50 of your girlfriends family members for your entire trip singing karaoke.  Ahead of time you should be targeting girls from the areas you are interested in seeing or be clear to any girls you are chatting with that you are willing to meet her family perhaps on a 2nd trip or another time.  The dynamics change on this of course depending on whether you are moving out here or just visiting.  I hear so many stories of guys who end up stuck in an area that really had no other interest to them other than the Filipina they were visiting.  So again, choose the location and then find a girl based on your areas of interest or make sure she is willing to travel.

Moving to The Philippines
Moving to the Philippines is where you should be following this strategy even more so.  Now many girls will tell you that they are ok with moving to where you are located but there are problems that come with this.  One it moves the relationship from dating and getting to know each other to moving in together almost instantly.  You wouldn't exactly move a girl from her location to yours and rent her an apartment.  No, you would move her in with you.  If you are dating a girl who is from the area you aren't moving the relationship so fast because you aren't pressured to move in together immediately.  There are definitely more advantages of dating locally to a place that you are interested in living.


Problems That Can Arise
There are a few problems that can arise by choosing the girl and not the location first.  One you might be head over heels for a girl but if you are miserable due to the location then it might not matter.  A compromise needs to be made.  The Philippines is not that big where you can't realistically be in most places within an hour flight.  If a Filipina really loves you then she won't mind.  You have already made the move to her country, she can meet half way and move to the location in The Philippines that you prefer.  Compromise is key, perhaps funding a visit of one of her family members every so often or a trip back to her home every few months.  Filipinas are very social and so if you can get her involved with other friends it can help.  It is easier for them to adapt in their own country to a new location then it is for you to be in a location that you absolutely can't stand.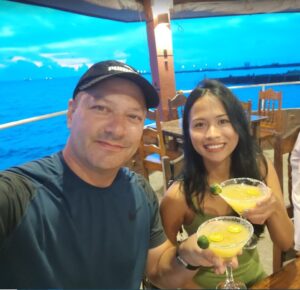 Final Thoughts
I have said this many times but it is worth repeating.  There are so many wonderful women in The Philippines, that you should have no problem finding a compatible, loving Filipina no matter where in The Philippines you end up.